The development of a novel bioreactor could empower companies to culture a range of organisms and create sustainable products for a new circular bioeconomy
Philadelphia, PA, December 1, 2021 – Biorealize, a NextFab-based startup, is developing a smart incubation system that can culture organisms in liquid and solid media. By supporting designers' work in areas such as biomineralization and biodegradation, the startup's CEO, Ricky Solorzano, hopes to empower designers to create sustainable products to realize a new bioeconomy. 
Supportive of Biorealize's mission, NextFab's investment arm, NextFab Ventures (http://nextfabventures.com) decided to invest in the company and provide them with product development assistance to expedite the commercialization of their bioreactor. Ricky Solorzano, who previously started Allevi (https://www.allevi3d.com), a bioprinting startup acquired earlier this year, is now renting his old office at NextFab. 
"We are very excited to have Ricky and his team at NextFab. He is a great member of our community and his experience starting, growing, and successfully exiting a startup makes him one of Philly's top entrepreneurs. We can't wait to see him and his team achieve Biorealize's mission of helping designers and businesses make products that are better for the environment," said Todor Raykov, NextFab's Director of Venture Services.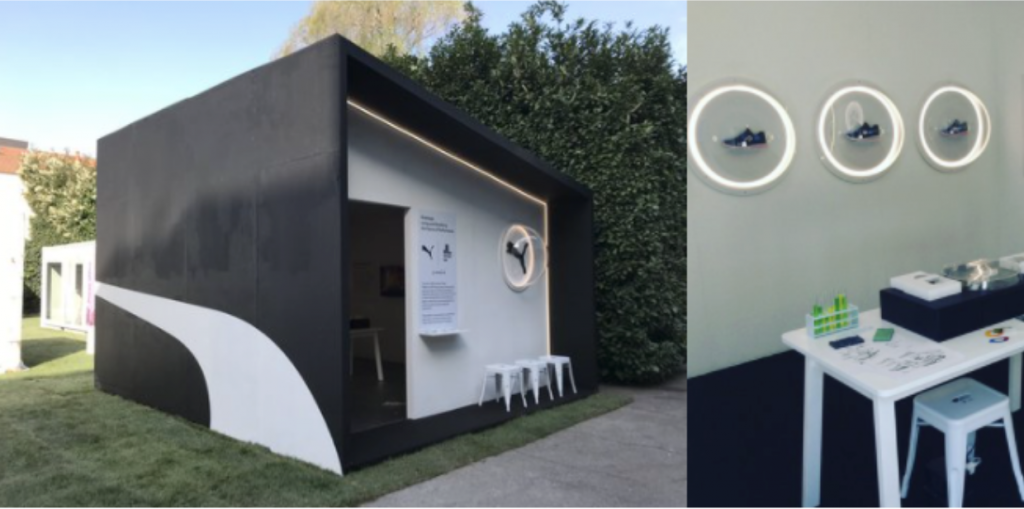 Biorealize partnered with PUMA® and MIT Design Lab on a project exploring the use of living organisms for the development of next generation athletic footwear and apparel. Source: Biorealize, Inc.
"Up until now, biodesign infrastructure has been incredibly expensive, which prevents designers from designing materials that are sustainable and biodegradable. Biorealize hopes to change this with our B I Reactor, which includes a bioreactor and a library of organisms with different applications that can be used for the creation of new products," said Ricky Solorzano. "We are happy to have NextFab support our mission, because of their hardware expertise and commitment to Philadelphia's entrepreneurial ecosystem."
Ricky's startup had to go through NextFab's rigorous application process. "Everybody who has a good idea for a hardware business and needs product development support is welcome to apply to our RAPID Hardware Accelerator program throughout the year," said Todor whose team is now accepting candidates on a rolling basis. "Previously, in order to get accepted into the program, entrepreneurs had to apply during two very narrow 40-day windows in the Spring and Fall of the year. This has proven very limiting to companies looking to work with us in the current environment, because in some cases they had to wait for many months before submitting their applications. This is no longer the case and we encourage entrepreneurs to reach out to us whenever they need our help."
About NextFab Ventures
NextFab Ventures (nextfabventures.com) is a pre-seed stage hardware-focused investor and product development center in the Greater Philadelphia region. They specialize in helping companies create and commercialize physical products. 
About Biorealize
Biorealize (https://www.biorealize.com) believes in creating a world where humanity designs with nature not against. Their mission is to make it easy to design with biology. They do this by creating platforms to empower designers to create sustainable products to realize a new bioeconomy. Their first platform, the B | reactor, is a novel bioreactor created for designers to make it easy to integrate biodesign into their workflows.